If you're completing a FAFSA for the 2018-19 school year, there are some requirements you should be aware of. One of them is the FAFSA release date. This form becomes available on Oct. 1 annually, which allows you to fill out the FAFSA earlier than in past years and possibly learn your financial aid eligibility a little earlier, too.
Another change to the FAFSA that happened last year allows students and families to complete this form using tax information that should already be completed, eliminating the need to update your tax information on your application once your taxes have been filed. Since the 2018-19 FAFSA, released on Oct. 1, requires you to use your 2016 tax information, you can pull out your 2016 return and complete your application at FAFSA.gov right away! The sooner you apply after Oct. 1, the better!
If you're unsure when to complete the FAFSA or about the correct tax information to be used, check out the chart below.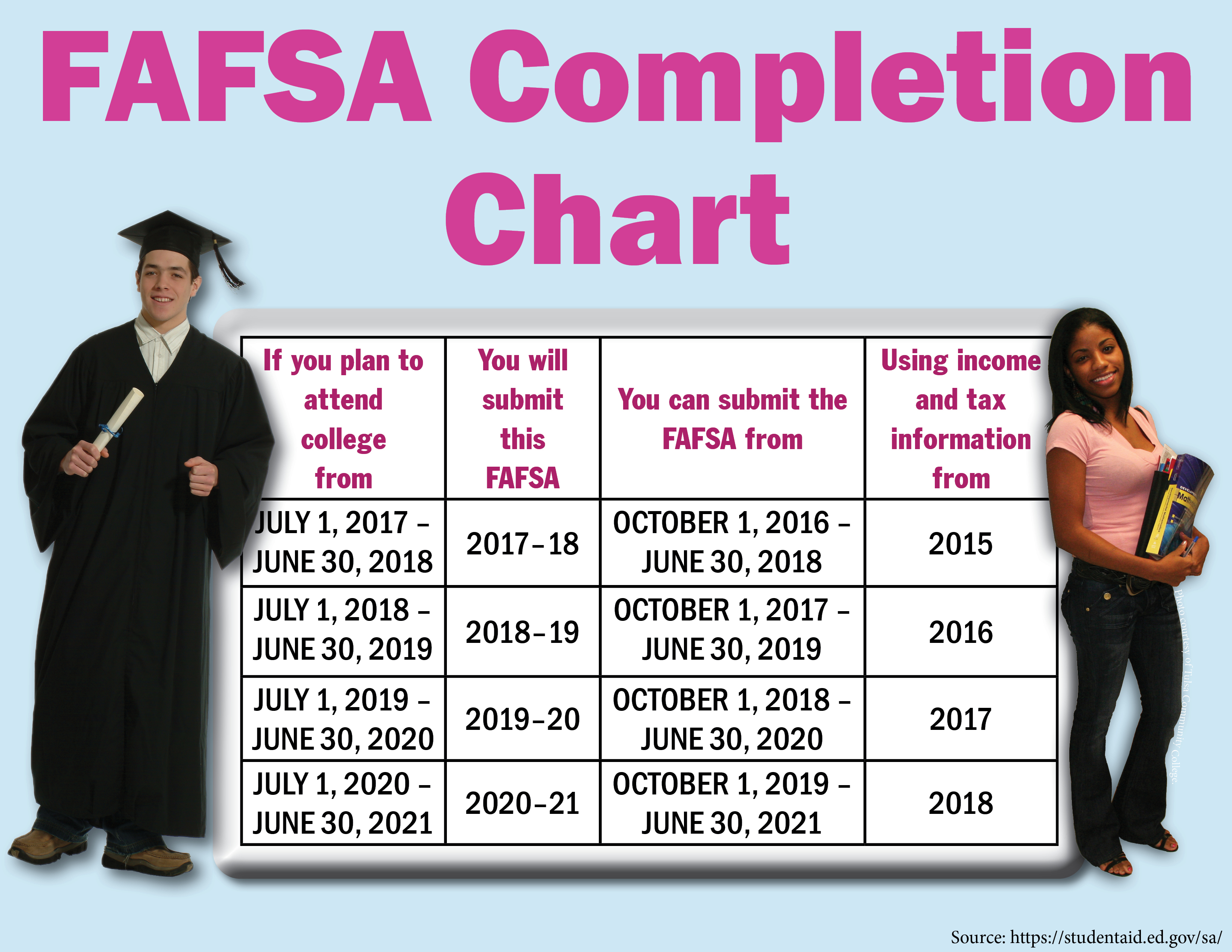 Also, to complete and submit the FAFSA online, students and parents will both need to create an FSA ID (Federal Student Aid ID) at FSAID.ed.gov. This username/password serves as your signature on the FAFSA and student loan applications and allows you to access other federal aid websites. It is beneficial for families to create their FSA IDs before starting the FAFSA in order to speed up the application process. Once the FAFSA is available, it can be completed online at fafsa.gov.