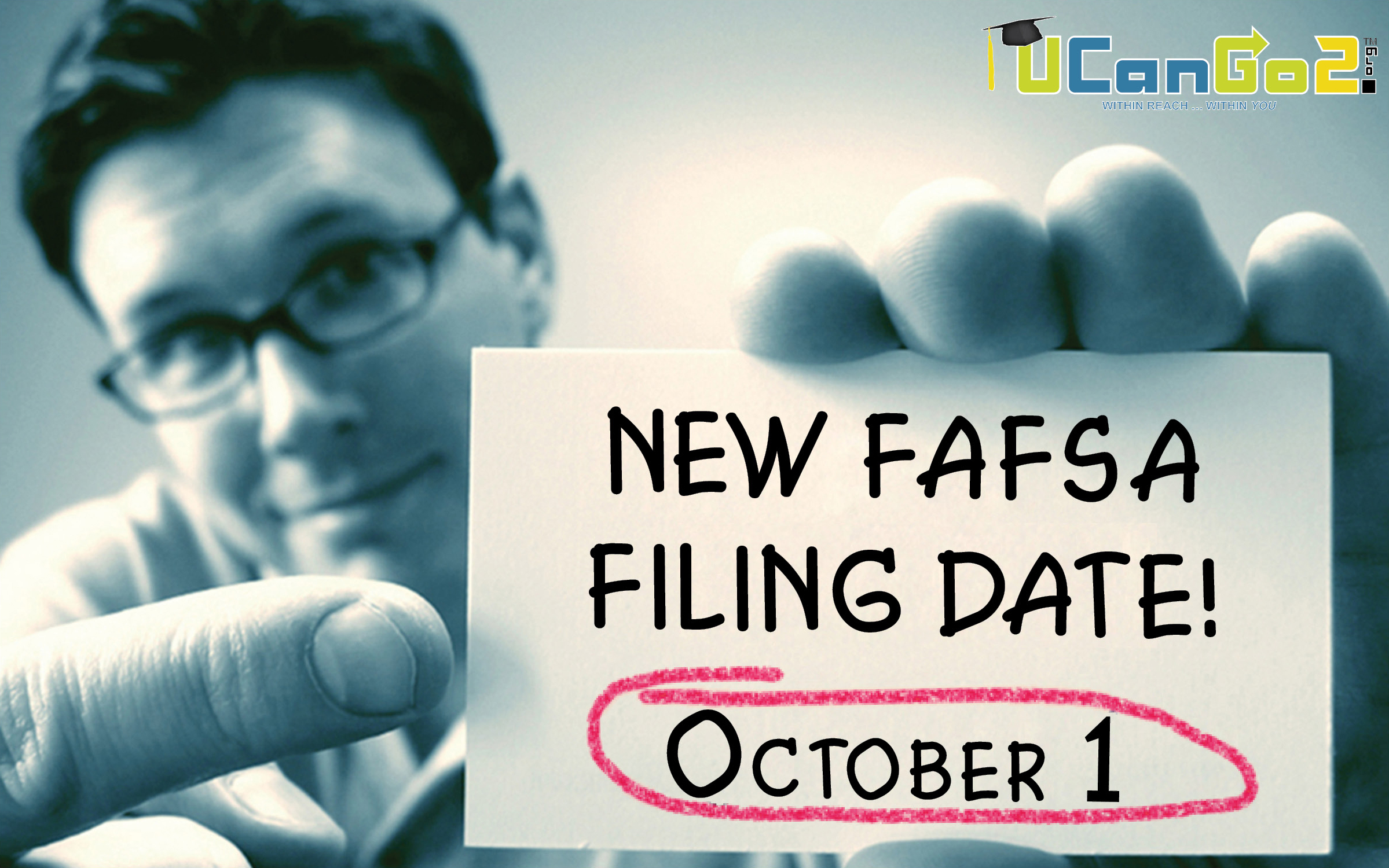 Question: What's new and improved about the FAFSA for the 2016-17 school year?
Answer: College students and high school seniors will be able to submit the FAFSA beginning October 1, 2016, instead of waiting until Jan. 1, 2017. Learn more about these changes at StudentAid.gov.
Stay in touch and we'll keep you informed!
The upcoming changes to the FAFSA offer numerous benefits for students and parents. As more information becomes available, we'll share it with you here at StartWithFAFA.org.
Like us on Facebook for information about a wide variety of scholarships and college planning tips for students.
Visit us at UCanGo2.org for an abundance of information about planning, preparing and paying for college.