The FAFSA is new and improved and will be ready for you faster than ever! Students and parents now have the opportunity to complete the FAFSA, or Free Application for Federal Student Aid, as soon as Oct. 1—three months earlier than before! The earlier you apply, the better, as some financial aid options may be exhausted later in the year.
Another update to the FAFSA makes the process even more convenient. Families will now use tax information that they should have already filed. This means families won't have to update the FAFSA after they file taxes next year. Use the chart below to find out which forms are right for you.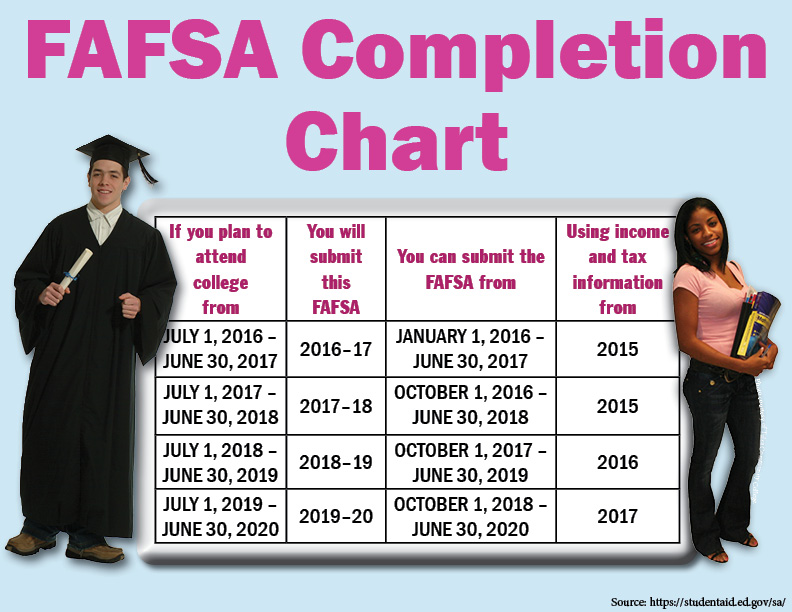 To complete and submit the FAFSA online, students and parents will both need to create an FSA ID (Federal Student Aid ID) at FSAID.ed.gov. This username/password serves as your signature on the FAFSA and student loan applications and allows you to access other federal aid websites. It can be beneficial for families to create their FSA IDs now in order to speed up the FAFSA application process in October. Once the FAFSA is available, it can be completed online at fafsa.ed.gov.