Summer is right around the corner, and there is so much to look forward to including vacations, summer jobs, seeing friends and preparing for the school year ahead. For some of you, that may include going to freshman orientation at your college and trying to figure out everything you'll need to bring with you when you move to campus.
Even though you've decided on a college and maybe even picked a roommate, it doesn't mean the time to apply for scholarships is over. Summer is the perfect opportunity to find and apply for scholarships to finalize your plan to pay for college.
Here are some tips and tricks on applying for scholarships over the summer:
Keep checking your financial aid offer at your chosen college:
When students choose the college they plan to attend, they will decline offers of financial assistance they may have received from other schools. Those declined aid offers may lead to canceled scholarships that were awarded by the institution. When this happens, schools will try to re-award those scholarships to other qualifying students. Check your student portal to see if your financial aid offer has been updated. You may receive one of these re-awarded scholarships!
Not sure where to check on your financial aid offer? Ask your college admission counselor for more information. Financial aid and scholarships can change throughout the summer, so it's important to monitor your information over the summer break.
Bookmark UCanGo2 and OKcollegestart:
UCanGo2.org and OKcollegestart.org are excellent resources for finding scholarships. These websites provide scholarships listed with deadlines that cover the entirety of summer break. Take a few days out of your week to apply for scholarships. If you keep this up all summer, your results may pay off by the time you head to college in the fall.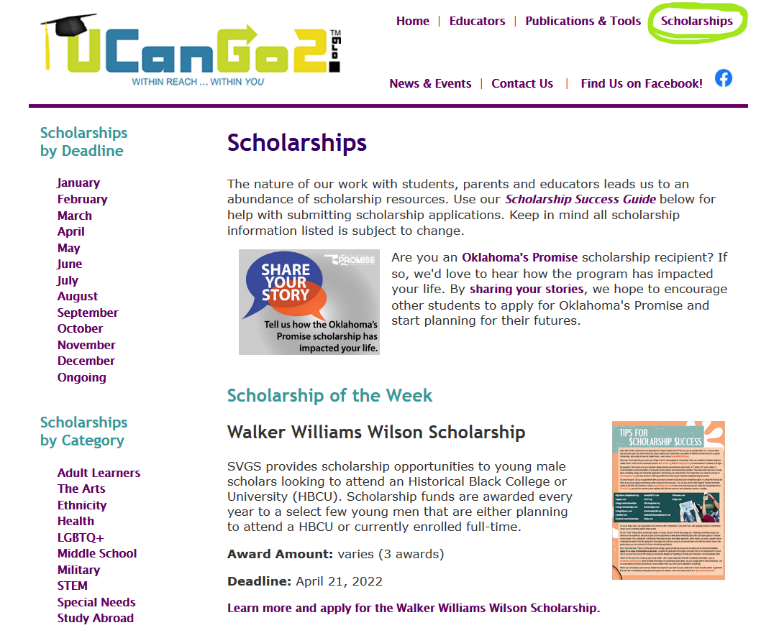 UCanGo2.org has a scholarship database that is updated monthly with new scholarships. Each scholarship listed is valid, verified and up-to-date with current information. You can search for scholarships by deadline month or by category. Be sure to check this website several times to apply for scholarships since new ones are added every month.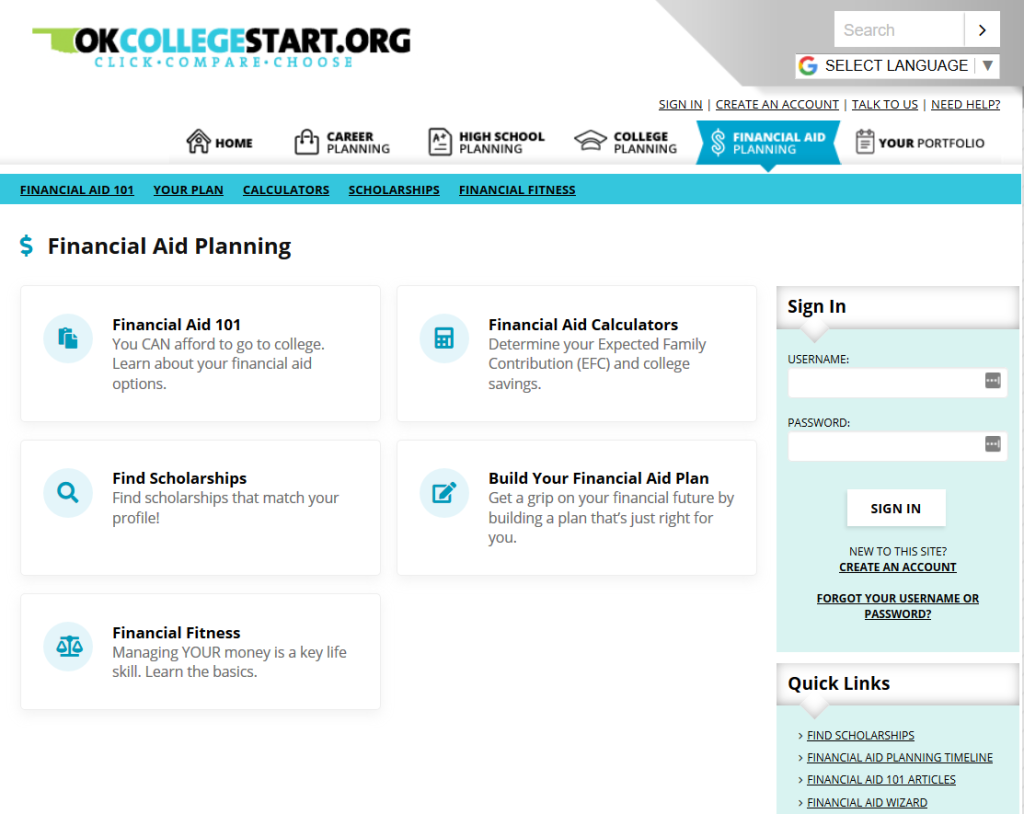 OKcollegestart.org is a student portal which allows you to create a profile that will be matched to scholarships for which you may be eligible. This could be based on your GPA, test scores, extracurriculars or even part-time job experience. You can also sign up to receive emails when new scholarships are added that may be a match to your profile.
Remember to track what you're applying for:
If you apply for 2-3 scholarships a week all summer, that will amount to a lot of opportunities to score free money for college. Make sure you're keeping track of all your applications. Create an excel spreadsheet with important information like the website link, scholarship name, deadline and contact information for the person in charge of the scholarship. If you do this, then you'll be able to follow up on the scholarship, if necessary. Some scholarships clarify how you'll be contacted, but others do not. Having a document that allows you to find all the important information in one spot will help you stay organized and determined.
Make sure to have fun!
Take a moment to enjoy your last summer before you head to college! It may be the last time you live at home or see some of your high school friends. You might even ask a few college-bound friends if they'd like to meet and talk about their college plans. You can apply for scholarships, request letters of recommendation, and help each other by editing and proofreading essays. This will make the process much more fun!