New federal student loan interest rates for the 2023-2024 academic year have been released. According to the U.S. Department of Education, the new rates apply to all federal student loans taken out from July 1, 2023 to June 30, 2024.
Here's how the new student loan interest rates compare with the 2022-2023 academic year: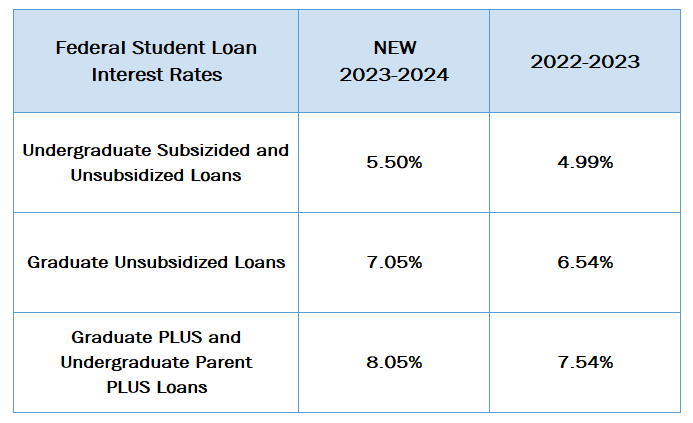 "For students and families considering new federal loans, it's crucial to carefully evaluate the implications of these rate changes," the National Foundation for Credit Counseling, a nonprofit consumer advocate agency, said in a statement.
For more information on successfully managing student loans, please visit ReadySetRepay.org.