Here's a list of websites and publications available to help you understand and complete the FAFSA.
Websites
Publications/Tools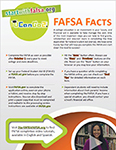 FAFSA Facts and Five Steps, a flyer that provides students and parents with must-know facts about completing the FAFSA.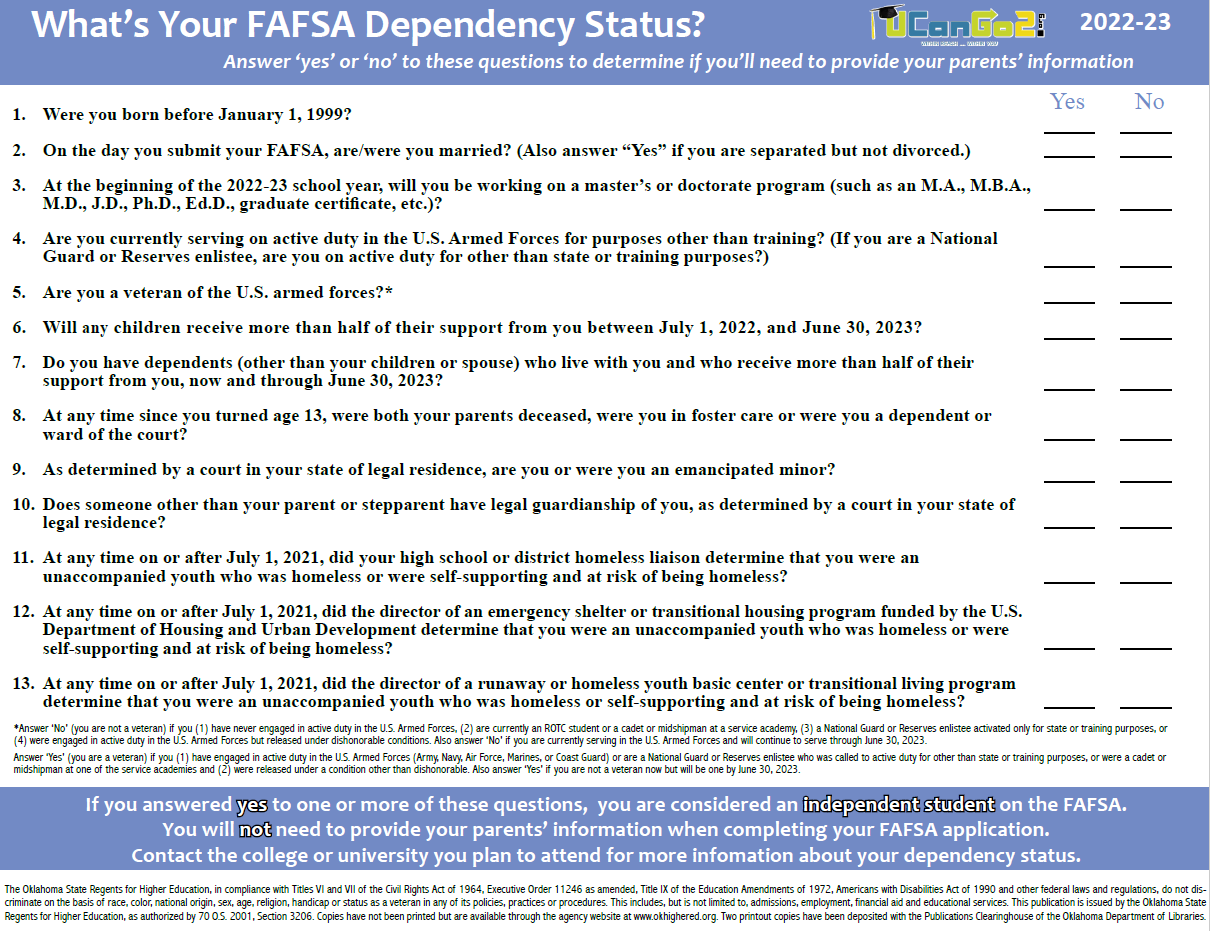 UCanGo2's Dependency Questionnaire, a tool to help you determine if you're an independent or dependent student.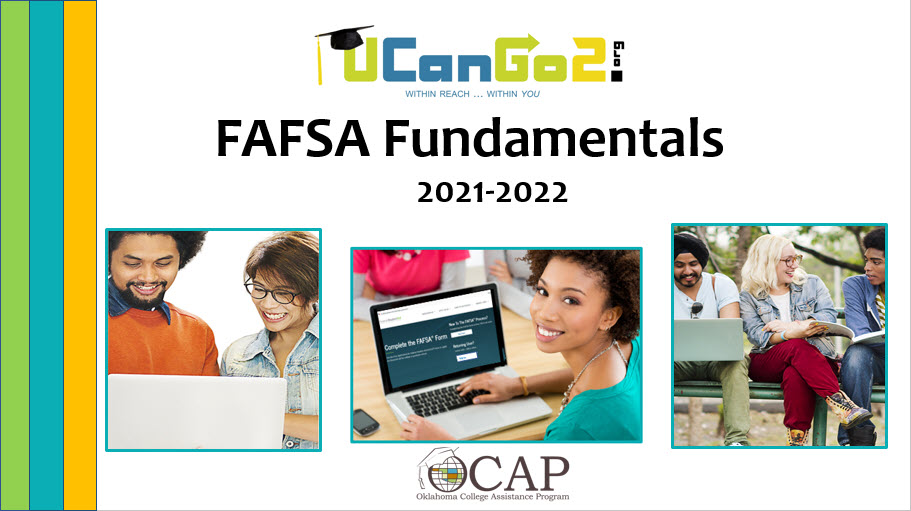 UCanGo2's FAFSA Fundamentals PowerPoint will guide you through an overview of the 2022-23 Free Application for Federal Student Aid.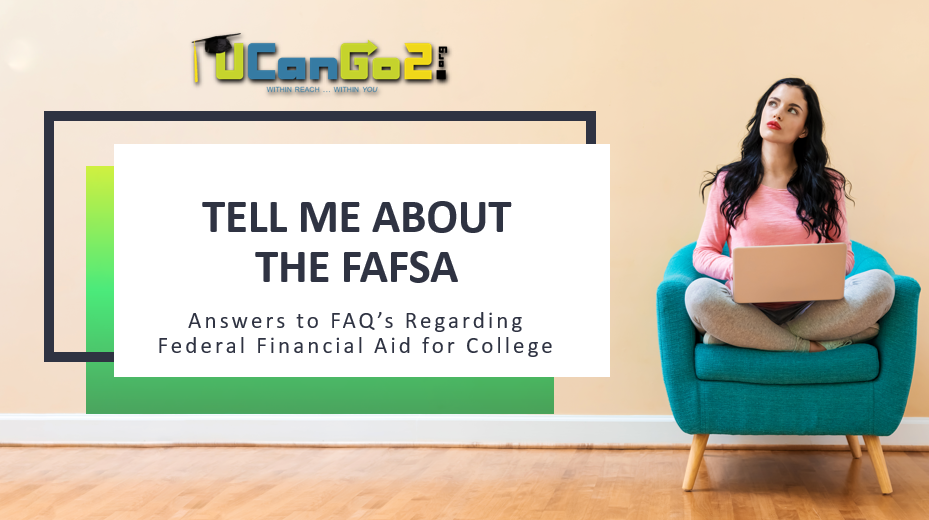 The following modules will walk you through the FAFSA process. Beginning with Module One, complete each module in order. If you don't finish all five in one sitting, no problem! Just remember where you stopped, and then pick up where you left off.
– Module One: Gather Your Information (PowerPoint)
– Module Two: Create an FSA ID (PowerPoint)
– Module Three: Complete Your FAFSA (PowerPoint)
– Module Four: Sign and Submit (PowerPoint)
– Module Five: Follow Up (PowerPoint)
– Expected Family Contribution (EFC) (PowerPoint)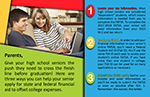 FAFSA Parent Flyer, a publication for parents with helpful information about FAFSA completion.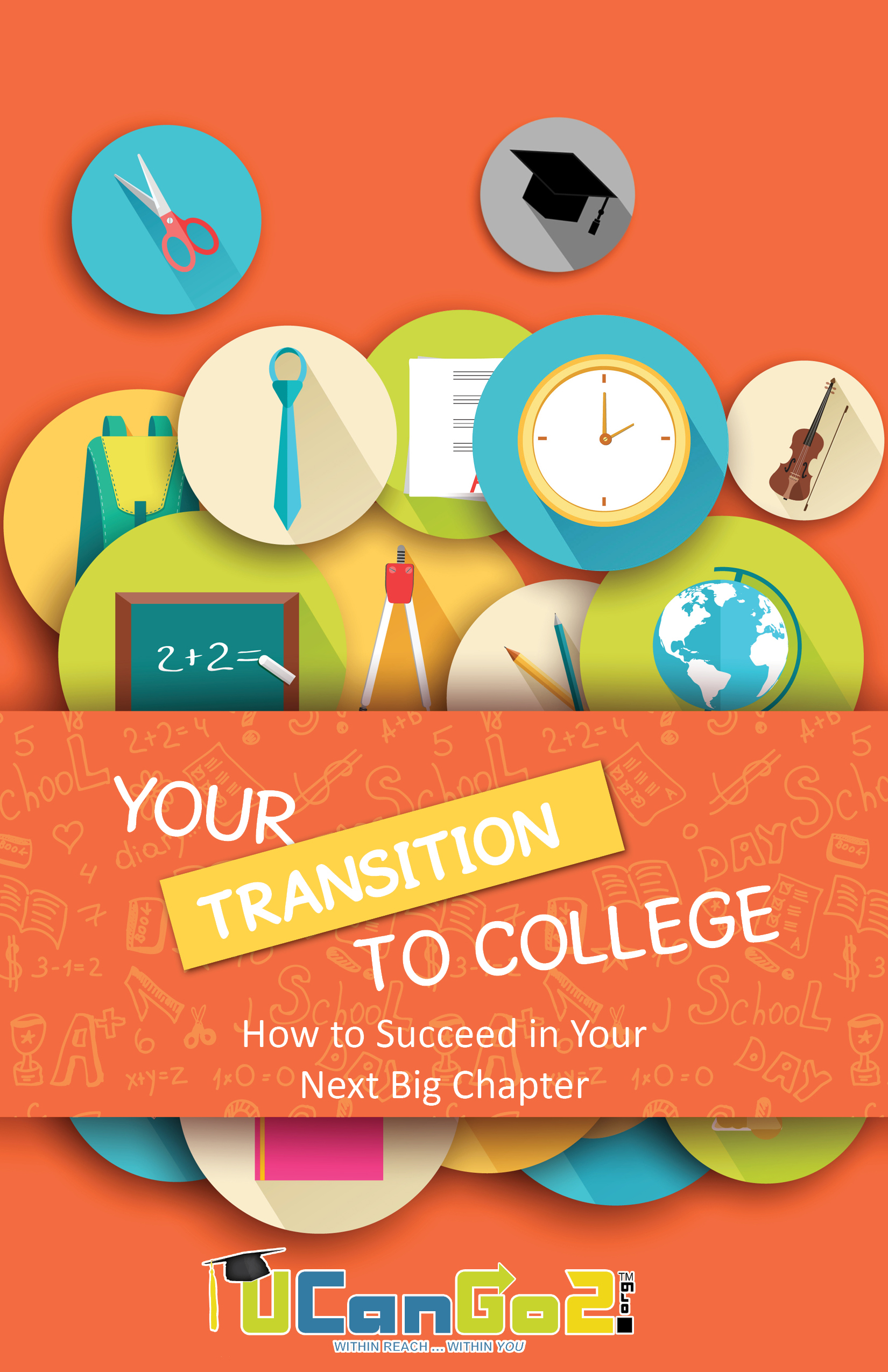 Your Transition to College, a brochure that helps high school students understand the differences between high school and college, and make the transition.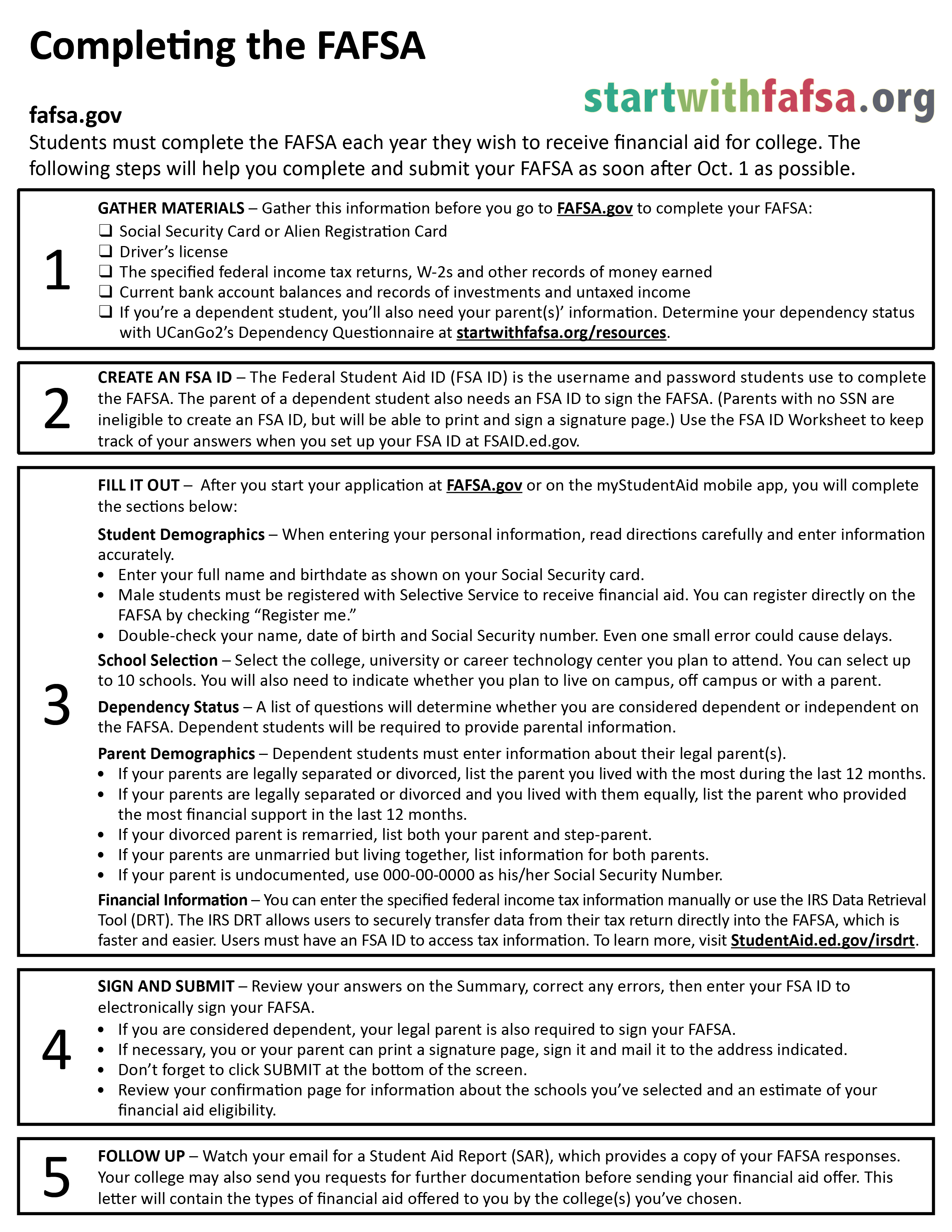 The FSA ID Worsheet, also available in Spanish, will guide you through the FSA ID creation process. Federal Student Aid IDs are required for students to electronically sign the FAFSA, and one parent of a dependent student will also need to create an FSA ID. Keep this document in a safe place.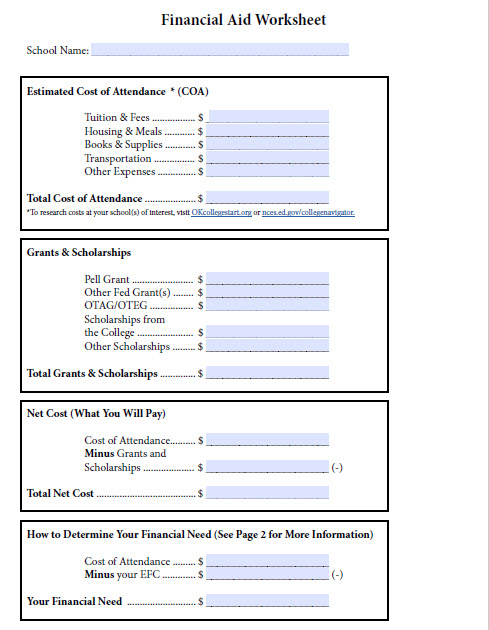 The Financial Aid Worksheet will guide you through how to determine your financial need for college.