Here's a list of websites and publications available to help you understand and complete the FAFSA.
Websites
Publications/Tools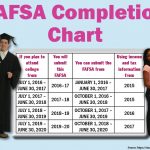 Figure out when to use which forms with the FAFSA Completion Chart.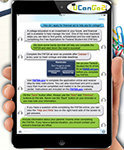 FAFSA Facts, a flyer that provides students and parents with must-know facts about completing the FAFSA.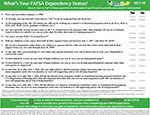 UCanGo2's Dependency Questionnaire, a tool to help you determine if you're an independent or dependent student.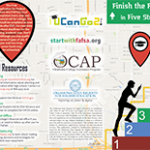 Finish the FAFSA in Five Steps brochure, a UCanGo2 publication that breaks the FAFSA process into five steps.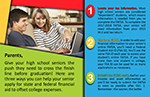 FAFSA Parent Flyer, a publication for parents with helpful information about FAFSA completion.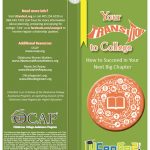 Your Transition to College, a brochure that helps high school students understand the differences between high school and college, and make the transition.