Well, who isn't? Let's rephrase to be more specific. Are you looking for money for college? If so, you should check out UCanGo2.org where you'll find dozens of resources to help you plan, prepare and pay for college. Here are some of the highlights: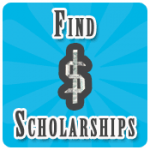 Find hundreds of scholarships organized by deadline or category, and don't forget to check back weekly for UCanGo2's Scholarship of the Week!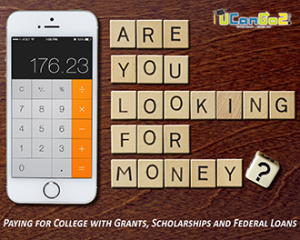 Are You Looking for Money is UCanGo2's signature financial aid guide with specific information about Oklahoma's programs. It offers information about grants, scholarships, work study programs, and student loans.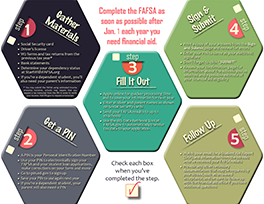 Finish the FAFSA in 5 Steps is a step-by-step guide designed to help students and their parents submit the Free Application for Federal Student Aid (FAFSA) in just five simple steps.

Whether you're in sixth grade or 12th grade, UCanGo2 is here to help you determine your next steps for preparing for college. From what classes to take to when to apply for financial aid, the high school and middle school checklists offer useful information for every student.
Bonus! A complete list of our FAFSA tools for students and parents, including FAFSA Facts and the Dependency Questionnaire, can be found in the resources section here at StartWithFAFSA.org/resources.