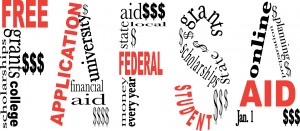 The 2017-18 Free Application for Federal Student Aid is now ready for you! Remember, the first word in FAFSA stands for FREE. Never pay someone to complete the FAFSA.
If this is not your first rodeo with the FAFSA, then you may be wondering why it's available so early. Well, we have good news for you. The FAFSA will become available Oct. 1 of each year to help you make the most of financial aid programs. Furthermore, you will now use tax information you've already submitted and will no longer have to update your FAFSA when your latest tax information is ready. See our chart to determine which tax forms to use with your current FAFSA.
Whether this is your first or 10th time completing the FAFSA, we offer a wide variety of information to help families along the way. Check out our resources section for more tools, publications and helpful external websites.