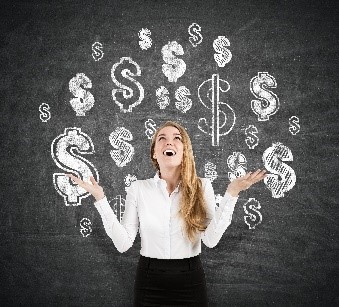 February is Financial Aid Awareness Month! This is a perfect time to learn all about access to federal, state and institutional student aid and the financial aid process.
WHAT ARE THE TYPES OF FINANCIAL AID?
Free Money

Federal and State Grants
Scholarships
Borrowed Money
Earned Money
HOW DO I APPLY?
Complete the Free Application for Federal Student Aid, or FAFSA online at StudentAid.gov
Create a FSA ID to access, sign and submit your FAFSA application
Use the FSA ID Worksheet to help you keep things organized
Apply on or after October 1 annually
Be aware of college, state and federal deadlines
Apply every year you need financial aid for college
HOW WILL I KNOW HOW MUCH FINANCIAL AID I'VE BEEN OFFERED?
After your FAFSA has been submitted and you've been admitted, your college will send you an aid offer
Review and research all programs offered, and accept only the aid you need
You don't have to accept everything you've been offered
To learn more about the financial aid process, review the following Resources at startwithfafsa.org:
FAFSA Facts and Five Steps
UCanGo2's Dependency Questionnaire
UCanGo2's FAFSA Fundamentals 2022-2023 PowerPoint
FAFSA Learning Modules
FAFSA Parent Flyer
You will also find these helpful FAFSA Videos:
FAFSA and Financial Aid
Scholarships 101
Completing the FAFSA via Mobile App
The FAFSA in 5 (English & Spanish)
UCanGo2.org also offers these additional FAFSA resources:
The EFC (Expected Family Contribution) PowerPoint
The FSA ID (Federal Student Aid Identification) PowerPoint
The Financial Aid Award Letter PowerPoint
Learn more about Financial Aid Awareness Month here!